In addition to its roadside fruit stands and treasures found on back country roads, Summerland is ripe with opportunities to enjoy Okanagan living to the fullest extent.  Here are 5 of the top reasons why we know you'll love calling it 'home':
Beautiful Scenery.  Summerland has picturesque views of Okanagan Lake and the surrounding mountains.  It is also known for its fruit orchards and vineyards, making it a popular destination for wine-tasting tours.
Mild Climate.  Located in the southern interior of British Columbia, Summerland enjoys a mild climate with warm summers and relatively mild winters. This makes it an appealing destination to live for outdoor enthusiasts and sun-seekers alike.
Small-Town Vibes.  With a population of around 12,000 people, Summerland has a small-town feel where people get to know each other and greet each other with a warm welcome.
Access to Outdoor Recreation.  Summerland is surrounded by parks and natural areas that offer opportunities for hiking, fishing, camping, boating, and days at the beach.  It's also within close proximity to walking trails on Giants Head Mountain and a short drive to Big White Ski Resort.
Perfectly Positioned.  Summerland is located only 15 minutes away from Penticton and within a 45-minute drive to Kelowna.  Both cities offer a host of amenities, including shopping, dining, entertainment, and healthcare services.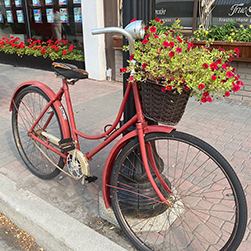 Talk to our Team About Life in Summerland
250-486-2529
info@huntershill.ca