At All Elements Design. Manage. Build. we are fueled by the four elements to create a wholistic luxury home building experience. Collaborative by nature, and believe that luxury home building should be an enjoyable, forward-thinking experience, where teamwork and the principles of fairness, trust and respect to transform the common into the extraordinary.
Our in-house architectural design, planning and construction management teams are invested in your total satisfaction, and our trusted builder partners believe in building a dream home that reflects you and the way you live.
For more than 25 years, our reputation has built on renovating and building quality homes. From the simple to the lavish, we've experienced it all and take great pride in bringing dream homes to life.
Our construction practices focus on building healthy homes and reducing our environmental footprint, which naturally incorporates:
Sourcing natural products
Avoiding toxic materials; such as urea-formaldehyde
Using products low in VOC's
Installing energy efficient appliances and air circulation systems
Supporting local businesses
At Chamberlain Builders, we are a family-based business dedicated to an exceptional level of detail and quality construction. Building your dream home can truly be a dream come true, and we take great pride in your vision come to life.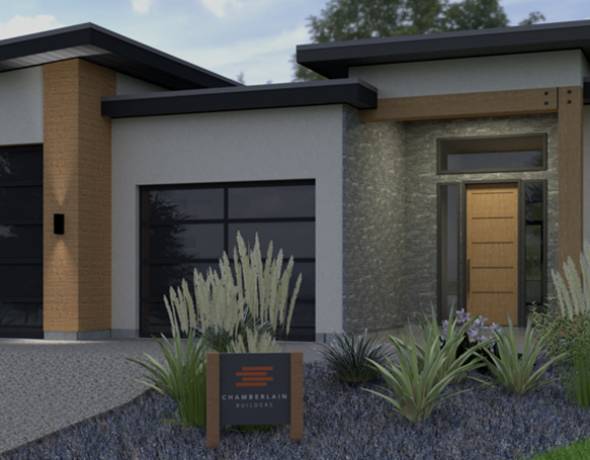 Now over 18 years in the making, owners Brandon and Marina Chamberlain still believe in the value of working hands-on from the initial planning stage, through construction and beyond to ensure that the design elements come together flawlessly.
At Dilworth Homes, our roots run deep throughout the hearty rock and the rich soil of the Okanagan Valley. Over the past 30 years, our homes have become a destination for trailblazers and lifestyle seekers alike, and our name, synonymous with the highest level of customer care. From the very first home that we crafted, to every home that has been built since, we take great pride in knowing that we've created spaces that people love to live in.
If it's time to build the custom home of your dreams, we'll be here to help you build your home, your way.
Harmony Homes has been proudly designing and building custom homes throughout the Okanagan and the rest of Southern British Columbia since 1975. From the initial concept designs to the finite finishing details, Harmony Homes creates a comprehensive building plan tailored to your specific taste and lifestyle.
Browse our website to learn about our unique building programs, our in-house design service, find our service areas, download home plans, and much more. We look forward to hearing from you and beginning your new custom dream home build.

Although Kimberley Homes got its start in Edmonton in 1989, we have always had roots in B.C. Named after Kimberley B.C, our founding family found inspiration for their future company's name when traveling to BC for the summer. From the early days of operating out of a home office to growing into a company that services clients in 2 provinces, Kimberley Homes remains a family-owned business with a commitment to providing exceptional client experience.
With over 30 years of homebuilding experience, numerous awards in innovation and service including being awarded Builder of the Year seven times since 2008, Kimberley Homes is here to make your homebuilding journey as easy as possible. Kimberley Homes will work with you to find land and design a home that fits you and your family's needs.
Whether you are looking for your first home, dream home, investment, or vacation home, we can help.
Contact our New Home Concierge to get started 778-401-7376.
For 21 years, we have been a deeply rooted Okanagan company, whose passion is to work with you in building a well-designed space that fits your lifestyle.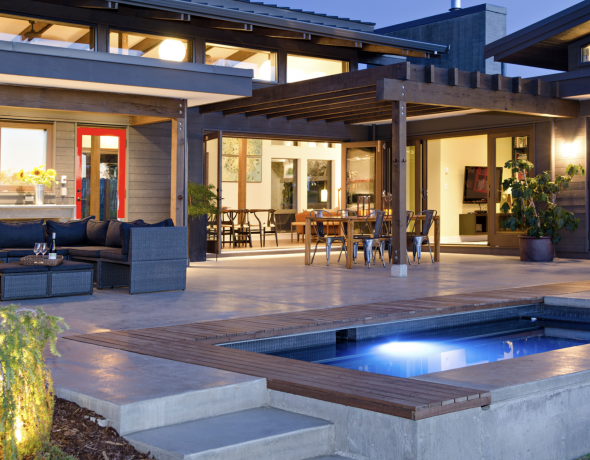 Our goal is to make our clients feel at home before we even break ground. At the end of the day, we understand that the process of building a house needs to match the experience of living in it.
We look forward to creating a memorable building experience for you!
Allform Construction was established in 2010 to create dream homes that embrace the Okanagan lifestyle.  Focused on crafting quality custom homes and renovations, we specialize in all types of custom builds that range from mid to high end luxury homes. 
If it's time to turn your vision into a reality, contact Allform Construction today.