If you are ready to sink your toes in the sand, we have the perfect spot!  In Summerland, there are more beaches than hotels and motels combined, which means that you'll always have a place to stretch out your towel, grab a good book and enjoy some splash time during the summer months.
From Hunters Hill, you're always moments from the beach, so "hop" on your bike or take a quick drive.  Here are some GEMS that we think you'll love:
Sun-Oka Beach Provincial Park: Located on the shores of Okanagan Lake, Sun-Oka Beach Provincial Park is a popular spot for locals and tourists alike. With fine sand, clear water, and beautiful scenery, this beach offers an excellent place to relax, swim, and enjoy the sun.
Peach Orchard Beach: Found near downtown Summerland, Peach Orchard Beach is a lovely sandy beach that provides stunning views of the lake and surrounding mountains. It is known for its calm and shallow waters, making it suitable for families with children.
Rotary Beach Park: Situated on the southern outskirts of Summerland, Rotary Beach Park features a charming sandy beach, picnic areas, and a playground. It offers a tranquil atmosphere and is an excellent place to unwind while taking in the natural beauty of the area.
Crescent Beach: Just a short distance from downtown Summerland, Crescent Beach is a hidden gem nestled along the lakeshore. This pebble beach is known for its calm waters and breathtaking views. It's a quieter spot, ideal for those seeking a more secluded beach experience.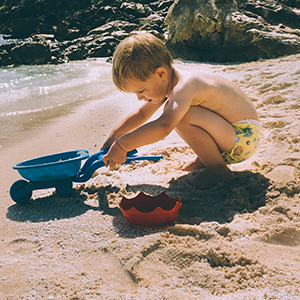 Talk to our Team About Life at the Beach! 
250-486-2529
info@huntershill.ca