With stunning lake views and a panoramic peek of the Okanagan Valley below, it's no surprise why Summerland is known for more than its bountiful harvest.  The community offers a variety of hiking opportunities for both beginners and seasoned hikers alike, including some of our favourites (seen below).
We invite you to visit Summerland and soak up a little (or a lot) of the Okanagan lifestyle that makes life in Summerland so spectacular.
Giant's Head Mountain Trail: This popular trail offers stunning panoramic views of Summerland, Okanagan Lake, and the surrounding valley. The trail is approximately 5 kilometers long (round trip) and varies in difficulty. It takes you through forests and rocky terrain before reaching the summit.
Faulder Cascade Falls: This picturesque trail leads to a beautiful waterfall. The hike is relatively easy and family-friendly, with a round trip of around 3 kilometers. You'll walk along a gentle, well-marked trail through lush forests to reach the cascading waterfall, providing a refreshing experience.
Peach Orchard Loop: This trail offers a pleasant walk through Summerland's picturesque agricultural landscape. The loop is approximately 6 kilometers and takes you through fruit orchards, vineyards, and scenic countryside. It is an easy-to-moderate hike suitable for all ages.
Hardy Falls Regional Park: Located near Summerland, this park features a short but rewarding trail through a lush canyon to reach Hardy Falls. The trail is around 1.5 kilometers (round trip) and passes through dense foliage, with viewpoints overlooking the cascading waterfall.
Trout Creek Trestle: This trail provides a unique hiking experience along the historic Kettle Valley Railway. The hike starts at the Trout Creek Trestle near Summerland and follows an old railway bed, offering scenic views of the valley, vineyards, and Okanagan Lake. The trail is approximately 4 kilometers (round trip) and is relatively flat.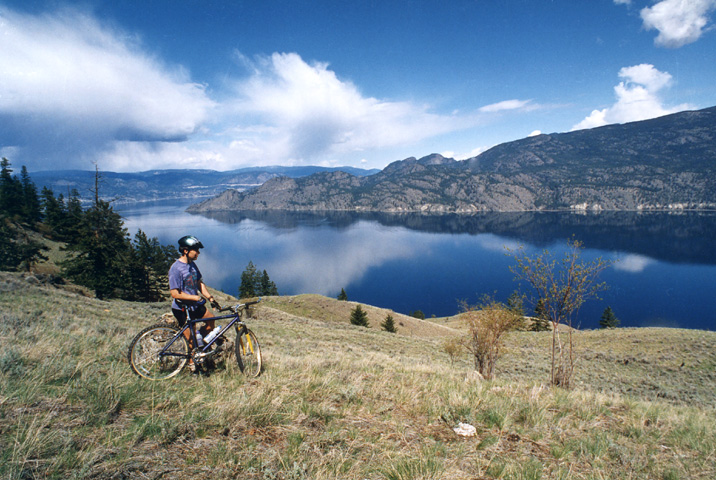 Talk to the Hunters Hill team about living the Okanagan dream.
250-486-2529
info@huntershill.ca